Seasonal Fruits in Turkey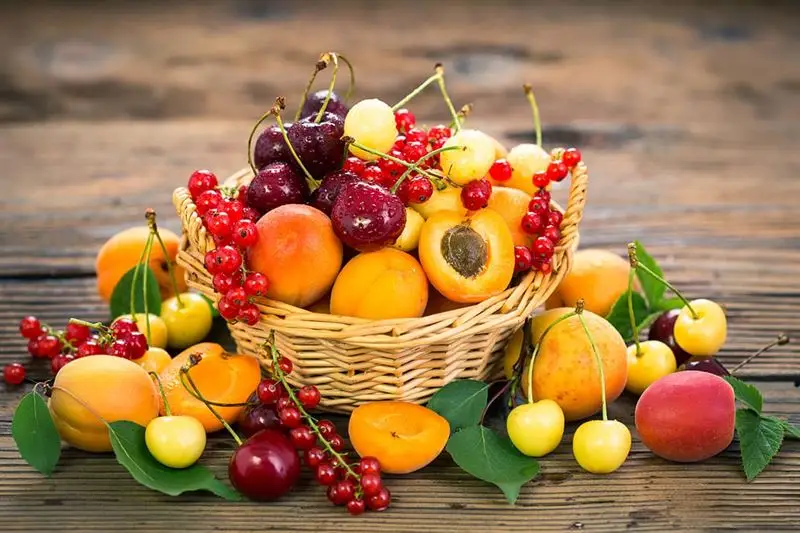 The Best Seasonal Fruits in Turkey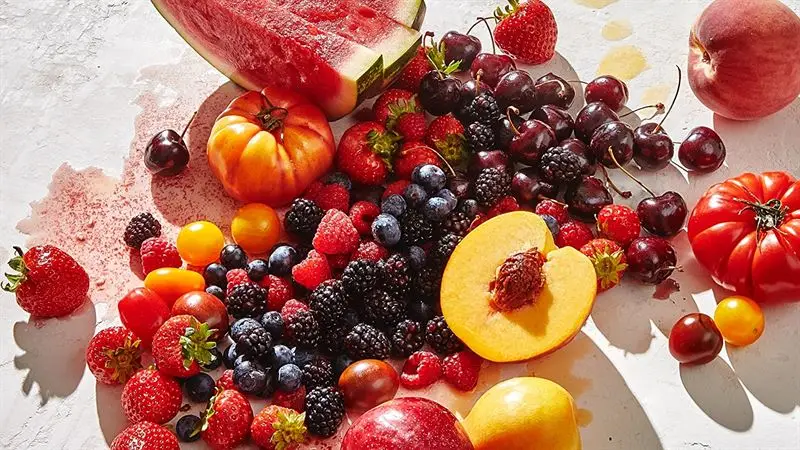 When it comes to picking fruit, it's best to go with the flow of the seasons. Fruit is best enjoyed and most beneficially utilized when eaten in season. If you live in a country where you can get fresh, delicious fruit no matter what time of year it is, consider yourself one of the luckiest people on the planet. Because of the country's favorable weather and ecological conditions, Turkey produces an abundance of delicious fruits. As a result, tourists to Turkey can enjoy fresh fruit throughout the year. For its part, Turkey is one of the world's most fruit-rich countries during the appropriate times of the year. Let's sample the best of what the country has to offer in terms of seasonal fruit throughout the year, from winter to spring to summer.
Seasonal Fruits That Grow in the Winter
Fruits that are both nutritious and hearty are especially important as the winter season settles in. To avoid catching a cold or getting sick this winter, we all must do what we can to strengthen our immune systems. Yet the relief is close at hand, as the winter fruits now available in Turkey more than live up to our high standards.
The pomegranate (nar in Turkish) is the undisputed ruler of the winter fruit kingdom in Turkey. Pomegranates are one of the healthiest and tastiest fruits available in Turkey during the winter. They are grown practically everywhere in the country due to their widespread popularity and the widespread belief that they will bring good fortune.
Throughout the winter, quince, strawberries, and citrus fruits are widely grown and distributed to retailers. This delicious fruit, which is slightly sour and fragrant, is called quince. Turkey is a major exporter of quince around the world. Not to be forgotten is the stunning Ayva Tatlisi, a quince dessert that is famous for its flavor and color.
Bergamot is a delicious and exotic citrus fruit that is related to lemons and oranges. Don't chomp down on them all at once; they're better preserved in jams and teas.
Most types of oranges are picked at the end of February and can be enjoyed immediately. If you try some of the Mediterranean's world-famous oranges, you'll want more. In Turkey, the sweet Finike orange is considered a specialty. The Finike neighborhood of Antalya hosts annual orange festivals where a wide variety of citrus fruits are celebrated.
In Mersin Province, the Anamur district is responsible for providing the vast majority of the nation's bananas. Sweet and mild, these bananas are a treat to the senses. Although smaller than other countries' bananas, Turkey's are delicious in their special way.
Springtime Fruits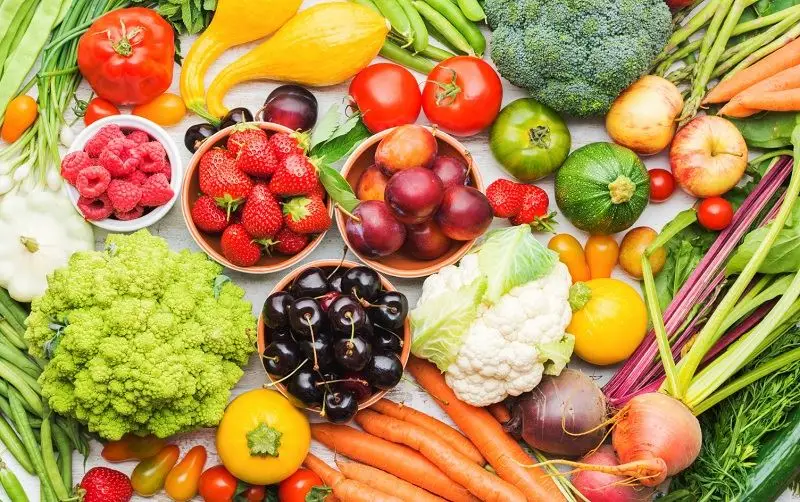 Are you prepared to shake off the winter blues and embrace seasonal eating? A season of abundant beauty, spring has finally arrived. In addition to longer days spent outdoors and the arrival of warmer weather, the arrival of spring in Turkey also signals the arrival of an abundance of delicious new fruit.
Lemons are harvested in March and shipped all over the country. Turkey has a long history of cultivating lemons, and the fruit is now one of the country's top exports thanks to its delicious flavor. Even more impressive, lemons aid in weight management and heart health.
In the spring, you can also find a few different kinds of sweet cherries at local markets. Green almonds and loquats (called yenidunya in Turkish) are also widely available during this time. Loquats are used in many dishes in Turkey, including the famous loquat kebab of Gaziantep, which can be eaten at any stage of ripeness (yenidunya kebabi).
The Turkish plum, or "Erik," is another seasonal favorite. Green, unripe plums are a popular fruit, and one bite could turn you into a lifelong fan. Unripe Eriks is a national obsession among native Turks. Their annual return is as eagerly anticipated as the first dusting of snow, and the first taste is synonymous with the renewal of life that spring brings. These vibrant and delicious fruits are sure to put a smile on your face.
Seasonal Fruits
Turkey's summer has officially begun, and with it comes sweltering heat, profuse perspiration, and an insatiable thirst. The heat is getting unbearable, so we need to find a way to cool off. Fruits that are in season during the summer will help you stay hydrated and healthy while enjoying the outdoors.
In terms of fruitfulness, June is unparalleled. As the month progresses, you can enjoy delicious Malatya apricots, Bursa nectarines, plums primarily from Turkey's eastern region, and famous Aydin figs.
The sweet, juicy flavor of watermelon and other melons makes them essential summertime fruits. They contain few calories and are a great source of vitamins A and C.
Dried apricots are just as tasty and nutritious as their fresh counterparts, and they are one of Turkey's most popular fruits. Malatya Province is known as the "Land of the Apricots" because it is the source of the world's finest apricots. If you're feeling hungry, munch on some apricots.
In August, as summer winds down, you can look forward to the season's best pears, apples, and grapes, as well as some fresh new adventures.
Fruits of the Harvest Season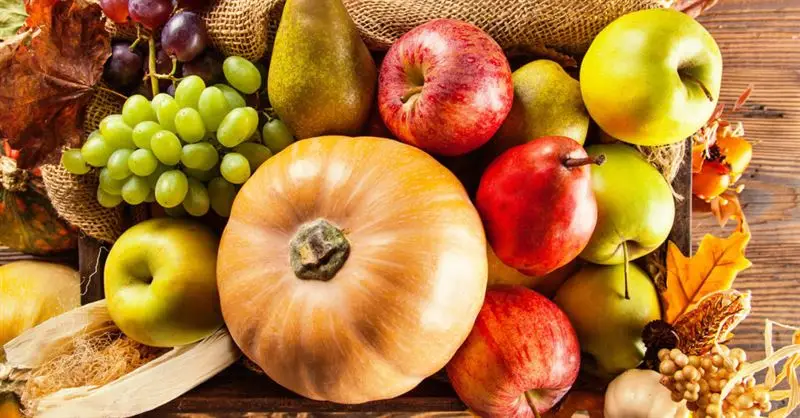 Fruits that are in season during the autumn are delicious. The splendor of Turkey's autumn fruit harvest is unparalleled. Though watermelons are no longer harvestable after September, many other types of autumn fruit are grown in this fruitful land.
The "Fruit of Heaven," as figs are also known, is grown commercially using only time-honored techniques. They are generally grown in the Aegean region, specifically in the province of Aydin. Truly, nothing can compare to the flavor of an Aydin fig.
The grapes native to Turkey are also among the best in the world. Some of the world's oldest grape varieties can be found in this country, which has a rich history in viticulture. Canakkale's native Cavus-Bozcaada grapes and Izmir's Sultaniye grapes both boast unique flavors and aromas that will stay with you long after you've finished your glass. The renowned black grapes grown in the province of Antep in southeastern Turkey should also not be overlooked.
Apples from Turkey are also available in the fall and must be handpicked. It's time to make the most of the season's delicious fruits by consuming them in any way you see fit, be it by juicing, pureeing, baking, or just eating them straight off the tree.
Luxury Tours of Turkey
Ι Luxury Turkey Tour Package Ι Luxury Istanbul and Cappadocia Tour Ι Luxury Cappadocia Tour from Istanbul Ι Luxury Discover Turkey Tour Package Ι Luxury Istanbul and Ephesus Tour Ι Luxury Istanbul and Bodrum Tour Ι Luxury Istanbul Ephesus Pamukkale Tour Ι Luxury Discover Turkey Tour Ι Luxury Istanbul Tour Package Ι Luxury Discover Istanbul Tour Ι Luxury Istanbul and Antalya Tour Ι Luxury Istanbul Tour Ι
Luxury Turkey Travel Services
Ι Luxury Turkey Travel Services Ι Luxury Airport Transfer in Turkey Ι Luxury Istanbul Chauffeured Car Service Ι Tour Guide in Turkey Ι Istanbul Helicopter Tour Service Ι Luxury Istanbul Yacht and Charter Service Ι Turkey Private Jet Flight Service Ι
Luxury Daily Turkey Tours
Ι Luxury Daily Turkey Tours Ι Luxury Istanbul Old City Tour Ι Luxury Istanbul Bosphorus Cruise Ι Luxury Princes Island Tour Ι Luxury Self Guided Tour Istanbul Ι Luxury Cappadocia Tour from Istanbul Ι Luxury Ephesus Tour from Istanbul Ι