Thermals Springs In Turkey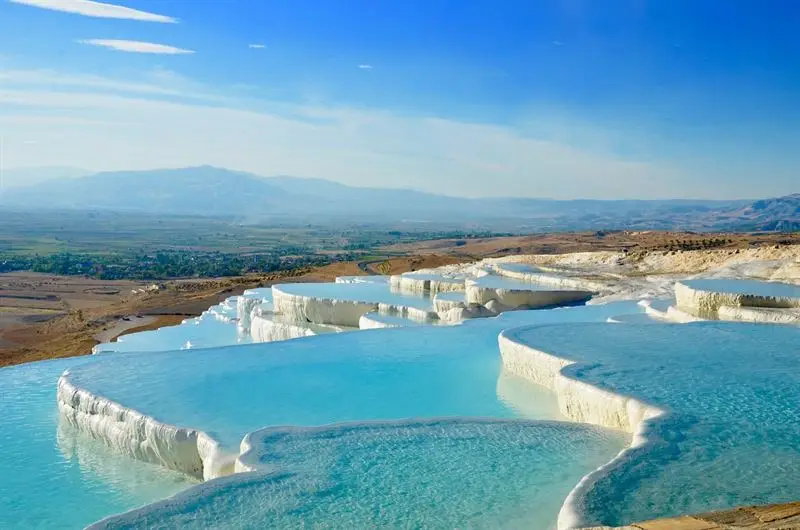 Natural hot springs have been used for thousands of years as a way to improve health, lessen stress, and live longer. Today, thermal waters are used for a wide range of health and wellness purposes, from treating and preventing illness to spa treatments and recharging on vacation.
When it comes to thermal resources, Turkey is first in Europe and seventh in the world. Every year, hundreds of thousands of foreign patients and tourists go to Turkey's thermal facilities to try to get healthier.
The Aegean Sea, the Marmara Region, and Central Anatolia are rich in these materials. The water supplied by these facilities has been tested and has received official approval from the Health Ministry.
The utilization of Turkey's natural thermal resources places it third in Europe, behind only Germany and Italy. It has over 1,500 thermal resources at 20–1100 C and 2–500 l/sec, with over 260 thermal facilities spread across that area. On nearly 300 out of 365 days a year, you can treat yourself to a thermal cure in Turkey.
To aid in their patients' recoveries, insurance companies from many countries in Northern Europe and Scandinavia send their policyholders to Turkey for thermal treatments.
Turkish Spas
The thermal spa resorts in Turkey are among the best in the world, and they feature a wide range of water temperatures and treatments. We have put together a full guide to these thermal spas and the treatments they offer for things like rheumatism, problems with the nervous system, and lung diseases.
Afyonkarahisar Hot Springs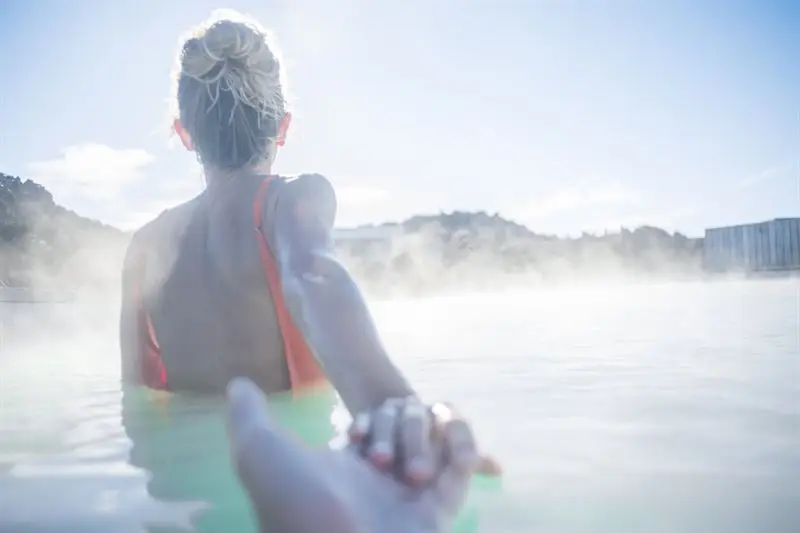 Afyonkarahisar is the most well-known of Turkey's thermal spring spas. The most frequented hot springs are those in Gazligol, Heybeli, Omer, Hudai, and Gecek. The average mineral concentration in 100-degree Fahrenheit Thermo mineral water is 5,000 milligrams per liter.
Agri Hot Springs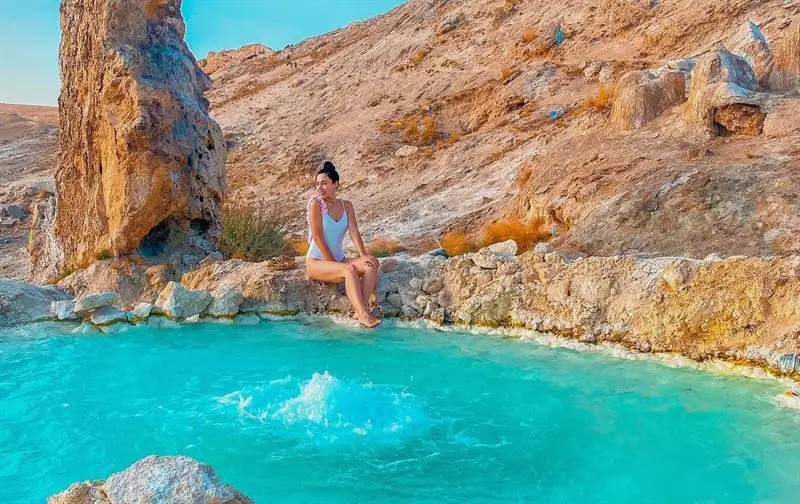 The Diyadin thermal spa can be found in Ağri. South-east of Ari, the Diyadin district is home to a popular thermal spa just a short drive (roughly 5 kilometers) from the district's administrative hub. The water is between 72 and 78 degrees Fahrenheit with a mineral content of 1,000 mg/lt.
Ankara Hot Springs
Mineral content in the Ankara thermal spas of Ayas, Beypazari, Dutlu, Kapullu, Haymana, and Kizilcahamam reaches around 12,000 mg/lt. These waters are used to treat a wide range of illnesses due to their bicarbonate and aerothermal properties.
Bolu Hot Springs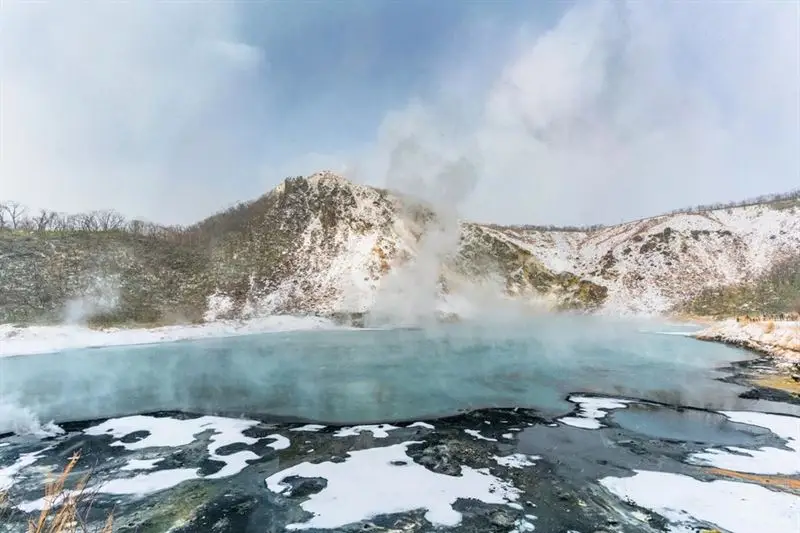 Located on the North Anatolian Faultline, the province of Bolu is home to numerous natural wonders, including geothermal water sources and hot springs. The Bolu Karacasu neighborhood also features two hospitals dedicated to physical therapy and rehabilitation.
Karacasu Town, home to Bolu Center—Karacasu Thermal Springs, is located just 5 km south of Bolu city center. Hot spring water with a temperature between 42 and 44 degrees Celsius has been found to improve the health of a variety of organ systems and systems in the body, including those related to rheumatism, the skin, circulation, the heart, respiratory tract, digestive system, and reproductive health, as well as kidney, bone, calcification, and metabolism. Because of its ideal temperature, thermal water retains its mineral properties and can be used directly from the source, making it a highly desirable resource. The Bolu Hot Springs, which have been around for at least two thousand years, were praised by Evliya Celebi in his travel writings.
Taskesti Town, located 30 kilometers from Mudurnu, is home to the thermal spring known as Mudurnu Sarot. The thermal spring is unlike any other thermal water spring in the province. At 66 degrees Celsius, this sulfated, hyperthermal, hypotonic mineral water belongs to the brackish water category. There is access to privately operated thermal facilities.
The 40°C spa water at Mudurnu Babas Thermal Spring is good for people with metabolic disorders and mild diabetes.
Kesenozu Village, located 14 kilometers south of Seben, is home to the Seben Pavlu Thermal Springs. The water, which is between 70 and 78 degrees Celsius, has no discernible odor and has a slight gaseous quality. It is effective at treating problems with the stomach, gallbladder, lungs, and heart.
The Goynuk Catak Thermal Springs can be found 30 kilometers southeast of the Goynuk District, close to the village of Himmetolu. People think that the 32°C water, which has a lot of calcium bicarbonate in it, can help with rheumatism and sciatic pain.
Bursa Hot Springs
Waters from Bursa's famous Celik Palace, Sulphur, Karamustafa, Kaynarca, and Eski Springs reach 88 degrees and 2,500 mg/lt mineralization, earning the city a reputation as a thermal hotspot. These hotspots have Thermo mineral characteristics.
Denizli Hot Springs
Mixed thermo-mineral water properties can be found in thermal springs like those found in Pamukkale, Golemezli, Baback, Tekkekoy, Kizildere, Boseli, and Karahayit, where mineralization levels range from 2,000 to 3,500 mg/lt.
Erzincan Hot Springs
The springs of Erzincan Ilicasi in eastern Turkey may help people with skin, heart, rheumatism, and blood vessel diseases.
Istanbul Hot Springs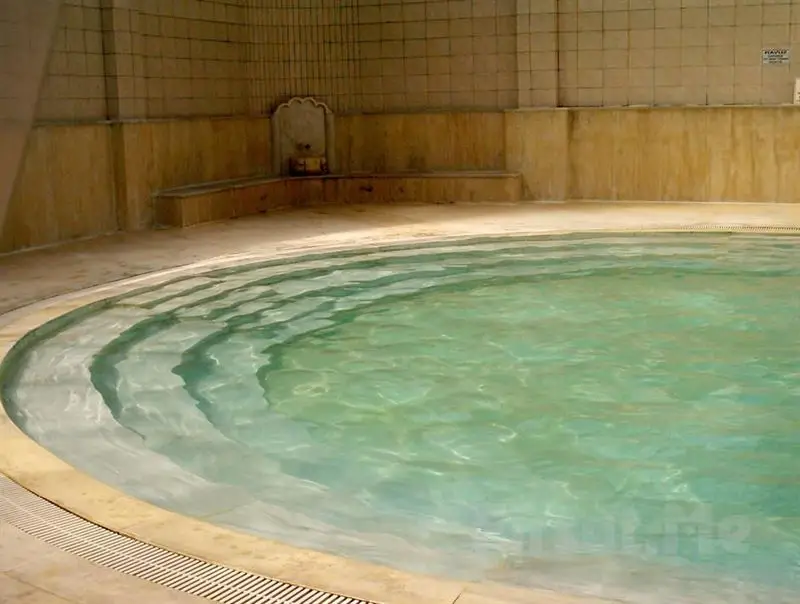 The Tuzla thermal spring has a rich mineral structure and a mineral concentration of up to 4078 mg/lt.
Izmir Hot Springs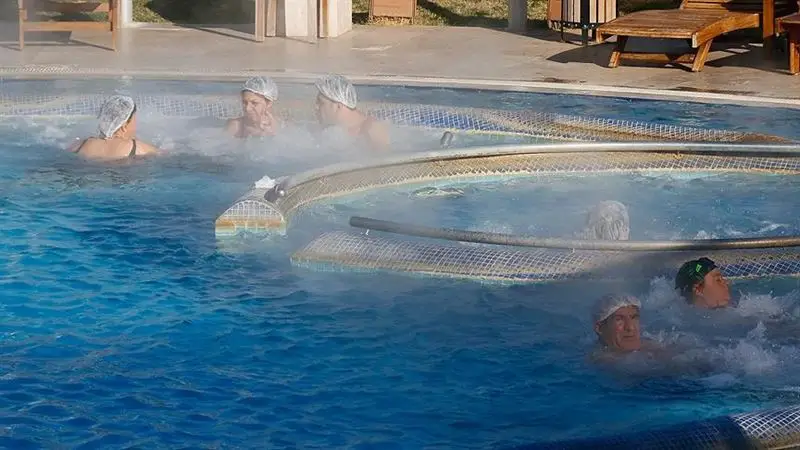 Known for its abundance of thermal springs, Izmir is home to a plethora of world-famous spas like Balcova, Nebiler, Reisdere, Karakoc, and Gulbahce. Bayindir, Mahmudiye, Pasa, Geyiklida, Guzellik, Derekoy, Bademli, Ilicagol, Cumali, Cesme, and Kelalan are some of the other Izmir thermal springs with mineral concentrations between 912 and 43,564 mg/lt.
Nevsehir Hot Springs
Mixed thermo-mineral properties can be found in the Kozakli thermal springs in Nevsehir, which have an average mineralization of 2500 mg/lt. The 93-degree thermal spring waters are used in the treatment of a wide range of disorders.
Yalova Hot Springs
Well-known for their healing waters and thermal resources, Yalova's Yalova and Armutlu spas have a mineral concentration of 2.127 mg/lt. It is a thermo-mineral spring with water that is comfortable at 75 degrees.
Creative New Services
Visitors to these spas can choose from a wide range of daily treatments, such as water aerobics, respiratory therapy, blood pressure adjustment therapy, acupuncture, medical saunas, colon hydrotherapy, ozone therapy, rhythm therapy, and many types of massage.
To hasten the healing process for patients and strengthen the immune system of healthy people, some medical professionals advocate for at least one thermal cure per year. A doctor or other medical professional should write down the type of water, how it should be treated, and how long it should be treated.
Balikesir was named the 2019 Health and Wellness Travel Destination of the Year
If you're looking for a city in Turkey that has the greatest potential for health and wellness tourism, look no further than Balikesir, which is home to some of the best healing waters in the country. The hot water used in spas is of high quality because of its unique chemical makeup.
Balikesir, in the northwest of Turkey, has a long history as a destination for those seeking a healthier lifestyle. Not far from Pergamon, one of the earliest medical centers, is Canakkale, the site of the legendary Trojan War, and Bursa, the birthplace of the Ottoman civilization. Centrally located between these three major urban centers is Balikesir. The location is also convenient because it is directly across from Istanbul.
In addition to the sea, mountains, and forests, there are also relaxing hot springs to enjoy. The mountains there are great places to visit for those looking to improve their health because of the area's rich biodiversity, fresh air, and favorable microclimate. Multiple hospitals can be found on Mount Ida. With a focus on promoting a positive state of mind, the province features yoga retreats, eco-friendly communities, and centers for growing medicinal and aromatic plants. Ozone therapy, acupuncture, phytotherapy, leech therapy, and mud therapy are just some of the alternative treatments available at the various traditional and complementary medical clinics.
Balikesir is renowned for its stunning scenery, rich cultural history, and soothing hot springs. Mound Ida is home to a variety of unique flora and fauna, including therapeutic hot springs, ancient ruins, blue flag beaches, and a plethora of endemic species. Understanding the culinary traditions of this olive-scented city, where green and blue collide, will be a once-in-a-lifetime opportunity.
Soothe your aches and pains in the thermal waters of one of the city's many hot springs. There are some extremely rare geological formations all around each one in lush forests.
Cities in Turkey The Historic Spa Towns Route in Europe
Turkey is just one of the 18 European countries represented on the European Route of Historic Thermal Towns. There, at these three exceptional Turkish spas:
Afyon
Explore these magical towns that were built around healing springs. Modern architecture and ancient customs and practices blend seamlessly.
When it comes to Turkey's burgeoning thermal tourism industry, Afyon is undoubtedly the city at the center of it all. The area has a lot of thermal springs, but it also has interesting historical sites, lively cultural traditions, beautiful landscapes, and delicious food.
Afyonkarahisar, in Turkey's interior Aegean Region and directly beneath the Great Karahisar Fortress, is in a precarious location. People have lived in Afyon for more than 5,000 years. During that time, it has been home to the Hittites, the Phrygians, the Romans, the Byzantines, the Seljuks, and the Ottomans, whom all left behind different kinds of cultural heritage.
The main areas where the thermal and cultural facilities of Afyon have been built are Omer-Gecek, Hudai, Heybeli, and Gazligol. These areas have been formed over a long time through geographical exercises.
Conditions of the skin, stomach, kidneys, and bowels are all treatable with the waters of these primary regions. Furthermore, they are restorative for ailments affecting the respiratory system, the nervous system, and the muscles. The waters are beneficial for the lungs and the flow arrangement of the human body, making them useful for the treatment of rheumatism, physical rehabilitation, and gynecologic conditions. They help treat skin conditions thanks to the sodium bicarbonate, magnesium, and calcium in them.
Bursa
Many Turkish baths and hammams have been built around the city's mosques, caravanserais, and hot springs, making it a popular place for modern thermal tourism.
Bursa, the fourth-largest city in Turkey, is a bustling modern industrial hub with a rich history dating back to the second century BC. The city of Bursa, located in the southern Marmara region, served as the capital of the Roman, Byzantine, and Ottoman empires. Between the years 1326 and 1453, the city was an important center for international trade in silk and spices.
Bursa is now well-known not only as a spa town but also as a destination for MICE, cultural, and religious tourists thanks to its many museums, rich heritage (it is home to three sites on the UNESCO World Heritage List), and sizable international conference center, not to mention its prime location as winter sports and ski resort atop Mountain Uludag. As the nerve center of Turkey's textile, energy, and automotive industries, the city is a major economic hub.
It is still possible to experience the restorative properties of the water at one of Bursa's renowned spas. Turkish baths and hammams house the numerous hot springs; these establishments, with their ornate tilework and vaulted ceilings, have traditionally been separated into men's and women's sections. Those waters are known as "Silver Waters" because of their high magnesium content and brilliant clarity.
In addition to the baths, high-end spa hotels and medical centers also offer mineral water for their guests. They are widely used in the rehabilitation industry and for the treatment of rheumatic diseases, neuralgia, stress problems, sports injuries, and other conditions. Bathing is done in "female" waters (those warmer than 40 degrees Celsius), and drinking is done in "male" waters (those cooler than 40 degrees Celsius).
The city of Bursa is home to several state-of-the-art clinics and spas that specialize in cutting-edge medical care and cosmetic enhancements.
Pamukkale (Denizli)
Pamukkale, the Turkey, is home to one of the world's most spectacular natural wonders: terraces of natural pools covering the slopes, a wonderful sight created by mineral waters, and recognized as a UNESCO World Heritage Site.
Pamukkale (which means "cotton palace" in Turkish) has been a popular tourist destination for well over 2,000 years. It consists of a cross-section of splendid blue pools supported by dividers of shining white travertine, and it covers such a large area that it can be seen from a great distance. Pamukkale, in southwestern Turkey near Denizli, is not only a natural wonder but also a place where you can go back in time to the ancient city of Hierapolis. The baths, temples, and other buildings at this spa resort from the Greek and Roman periods have been excavated, and their ruins can be seen today alongside an interesting museum.
The calcium-carbonate-rich water from Pamukkale seeps down the hillsides. When they reach the surface, carbon dioxide is expelled and calcium carbonate is stored as a delicate gel, which eventually solidifies into the travertine, forming the breathtaking scenery.
The travertine pools in Pamukkale are kept in good shape by water from five different thermal springs that are between 35 and 36 degrees Celsius.
Hotels and thermal centers catering to modern health tourists can be found in abundance in neighboring Karahayit, which is known for its red springs and clay treatments.
Luxury Tours of Turkey
Ι Luxury Turkey Tour Package Ι Luxury Istanbul and Cappadocia Tour Ι Luxury Cappadocia Tour from Istanbul Ι Luxury Discover Turkey Tour Package Ι Luxury Istanbul and Ephesus Tour Ι Luxury Istanbul and Bodrum Tour Ι Luxury Istanbul Ephesus Pamukkale Tour Ι Luxury Discover Turkey Tour Ι Luxury Istanbul Tour Package Ι Luxury Discover Istanbul Tour Ι Luxury Istanbul and Antalya Tour Ι Luxury Istanbul Tour Ι
Luxury Turkey Travel Services
Ι Luxury Turkey Travel Services Ι Luxury Airport Transfer in Turkey Ι Luxury Istanbul Chauffeured Car Service Ι Tour Guide in Turkey Ι Istanbul Helicopter Tour Service Ι Luxury Istanbul Yacht and Charter Service Ι Turkey Private Jet Flight Service Ι
Luxury Daily Turkey Tours
Ι Luxury Daily Turkey Tours Ι Luxury Istanbul Old City Tour Ι Luxury Istanbul Bosphorus Cruise Ι Luxury Princes Island Tour Ι Luxury Self Guided Tour Istanbul Ι Luxury Cappadocia Tour from Istanbul Ι Luxury Ephesus Tour from Istanbul Ι