Turkey Thermal Centers
The Best Turkish Thermal Centers: A Wintertime Treat
Winter is a beautiful time to travel, and while most people think of warm beaches and sunshine when planning a vacation, there are many exciting activities to enjoy in colder climates as well. Think of a hot spring. Pure spring water has a warming and healing effect on the body and the mind. Among the world's wealthiest nations, Turkey benefits from an abundance of thermal resources. To learn more about the top spas in Turkey, keep reading!

Thermal Springs in Ankara: Escape the Urban Jungle
Probably for several hundred years now, Ankara has had a treasure buried beneath the city. We're talking about the underground thermal springs that were popular in Roman and Seljuk times. Thirty-seven spas can be found in this urban area. When it comes to spa tourism, Ankara is one of Turkey's wealthiest cities, and it also happens to be home to some of the country's best-equipped thermal facilities. Kizilcahamam, Haymana, and Ayas Karakaya are the most significant urban centers in the surrounding region.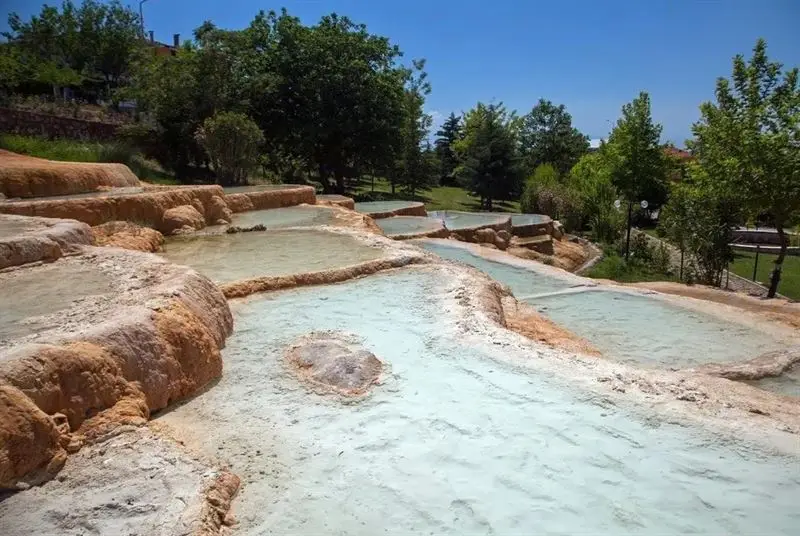 The average temperature of the hot spring waters in this region is 47 degrees, and they are thought to be therapeutic for a wide variety of ailments, including those affecting the digestive system, the lungs, the skin, the heart, and the circulation of blood. These three spas all have one thing in common: drinkable water. It is said that consuming these waters can treat problems with the digestive system, including the stomach, intestines, pancreas, liver, kidneys, and gall bladder.
These thermal centers provide a simple and accessible vacation option for people living in Ankara. We recommend that tourists from outside of Turkey or Turkey itself make the trip to the capital city of Ankara.

Afyon Thermal Springs for the Hottest Waters
Afyon is home to Turkey's hottest thermal spring waters, which can reach temperatures of more than 60 degrees. Afyon is one of the most popular destinations for spa tourists in Turkey, and it is home to 22 different thermal springs.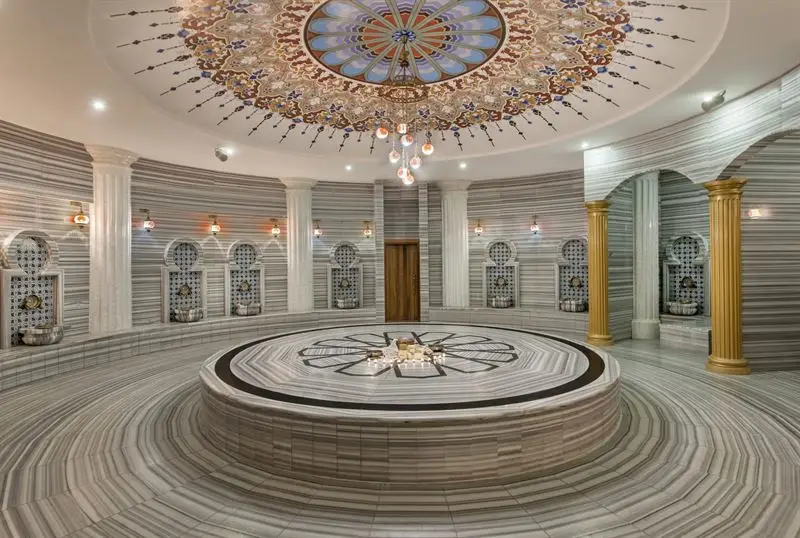 Rheumatic diseases, calcification, heart, and circulatory system disturbances, skin, bone, and gynecological disorders, and kidney and liver diseases are all thought to be treatable with the waters of these three springs. Among Sandikli's many notable features are the town's famous hot mud baths. It has been suggested that mud baths help with respiratory tract infections, mental disorders, and skin diseases.

Bursa's Thermal Springs are Perfect for Relaxing Your Mind and Body.
Legend has it that the Roman, Byzantine, Seljuk, and Ottoman emperors, queens, and sultans went to the many thermal centers in the city of Bursa to get better.
It is said that the Bursa healing waters can help with both physical and mental health issues, and the city offers 27 thermal centers to serve the public. Some examples of these kinds of physical problems are rheumatic disorders, chronic inflammation, gynecological disorders, and vascular occlusions.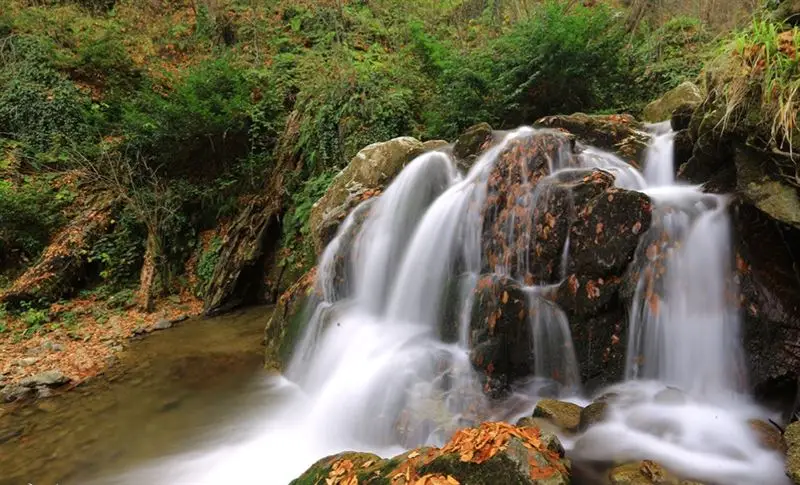 In terms of health and thermal tourism, the city's most popular destination is the historic Oylat Thermal Springs. The Oylat waters are drinkable and are located close to the Inegol district; they are rumored to be helpful in the treatment of obesity. Oylat hot spring waters are also thought to be beneficial for treating knees that have become stiff, calcified, and extremely painful. Visit Uludag, home to some of Turkey's most renowned ski resorts, on your way to or from Bursa's hot springs for a weekend this winter.

Pamukkale Thermal Springs: Centuries of Healing
Known as one of Turkey's most popular spa destinations, Pamukkale is well-known for its therapeutic thermal waters in addition to its cloud-like white rock formations. Pamukkale's travertines are a source of unique minerals for the region's water supply. Almost three thousand years before that, in the ancient city of Hierapolis, there was another wonderful spring. Swimming in pools carved out of the stonework of ancient Hierapolis is a great way to relax and soak up some history. Patients with heart disease, those with vascular or nervous system disorders, and those with paralysis frequently visit the Travertines and Hierapolis for treatment.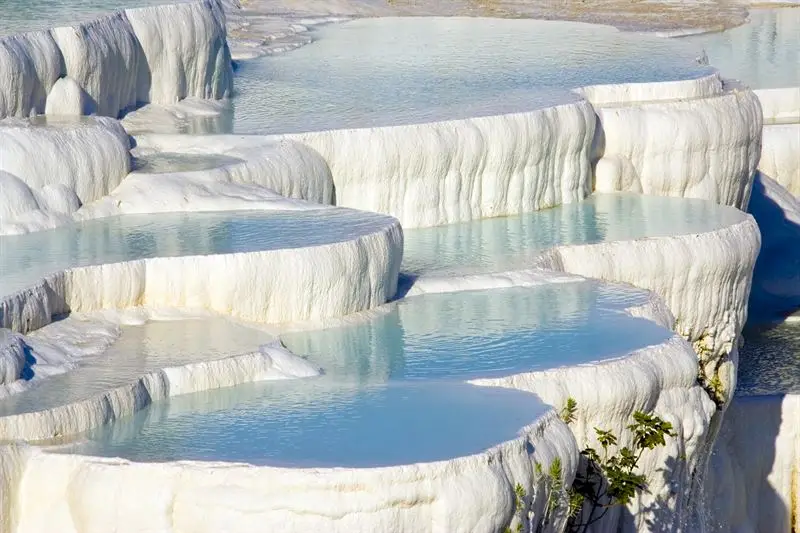 Karahayit in Denizli is another significant thermal center like Pamukkale. According to legend, the reddish hue of Karahayit's hot water and thermal mud makes it an effective remedy for a wide variety of ailments, including those related to the skeleton, the nervous system, the digestive system, and the skin.

Thermal Springs in Yalova, the Closest Hot Springs to Istanbul
While other cities may have more options for spas and wellness centers, Yalova offers two that stand out. Armutlu is the first, with water between 55 and 60 degrees. The high radioactivity of these spa waters has led to claims that soaking in them can treat a variety of health problems, including heavy metal poisoning, nerve disorders, skin wounds, and hormonal imbalances.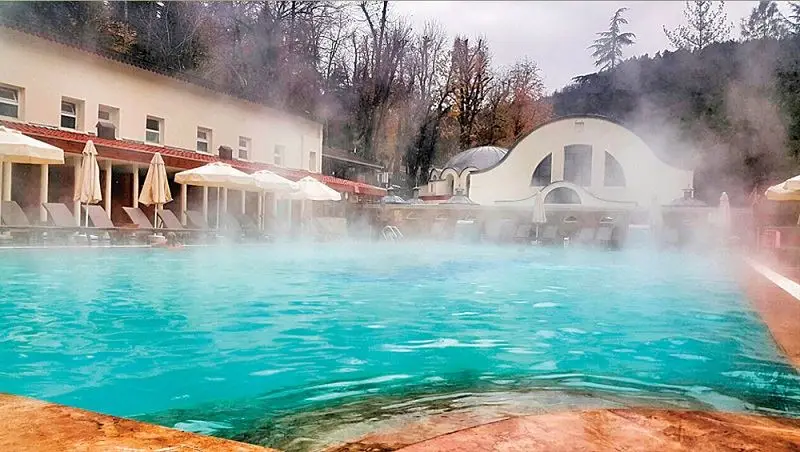 You can also head to the Termal neighborhood, which is located 12 kilometers outside of Yalova. The thermal waters here help treat problems with the musculoskeletal system, the liver, the gallbladder, the kidneys, the genitourinary system, the skin, and the gynecological system.

Fishy Treatments: Sivas Hot Springs
Sivas's springs are a notable feature. Garra rufa are small, toothless fish that grow to be 2–10 centimeters in length, and they can be found swimming in the 36-degree waters of the Balikli Cermik spa. These fish are often referred to as "doctor fish" because of their penchant for decomposing flesh. The maximum benefit from this treatment, which is thought to be effective in treating skin wounds, eczema, acne, and psoriasis, is thought to occur after about 20 days. Those who are "cooling their heels" in Sivas will have plenty of time to take in the city's many cultural and natural attractions.
Healing Waters in Bolu's Hot Springs Date Back Centuries
Bolu is located on one of Turkey's most important geological fault lines, and as a result, the city is home to a wealth of geothermal water. Bolu's thermal springs have been drawing visitors for centuries; the famous traveler Evliya Celebi, who lived in the 17th century, even wrote about them. The waters, which are suitable for both bathing and drinking, have an average temperature of 42 degrees and are thought to be helpful for rheumatic, skin, digestive, gallbladder, kidney, blood circulation, heart, respiratory, and gynecological disorders. In addition to being a popular tourist destination, Bolu is also known as a popular spa destination in Turkey.

More Than a Thermal Spa: Hot Springs in Balikesir
Natural spring water, hot springs, mud and sand pools, and other spa amenities help make Balikesir another popular destination for spa vacationers. Edremit, Balya, Bigadic, Gonen, Manyas, and Susurluk are just some of the places in the province of Balikesir that feature cutting-edge thermal facilities. Diabetes, stomach, kidney, and rheumatic diseases, as well as skin, back, and neck disorders, are just some of the ailments that may benefit from a dip in these hot waters.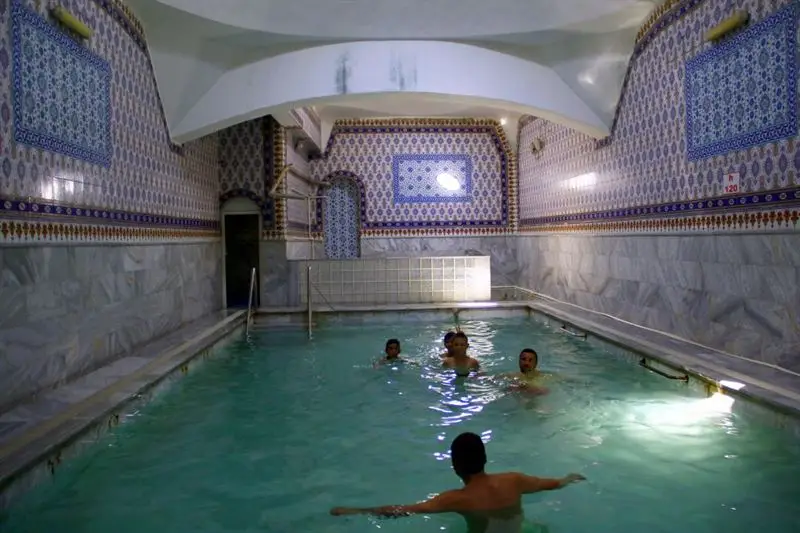 Fascinating Sultaniye's Waters: Mugla's Hot Springs
The Sultaniye Thermal Springs have been visited by people for over 2,000 years due to their mineral content and pleasant temperatures. Mud baths complement the healing waters at the centuries-old Sultaniye Thermal Springs in Mugla's Koycegiz neighborhood. Mugla is a health and thermal tourism hub, with springs said to help with conditions like rheumatism, kidney and urinary tract diseases, metabolic disorders, mental fatigue, skin and gynecological diseases, and more. You can take a flight to Dalaman and then travel to the Dalaman and Milas districts of Mugla to visit additional thermal springs.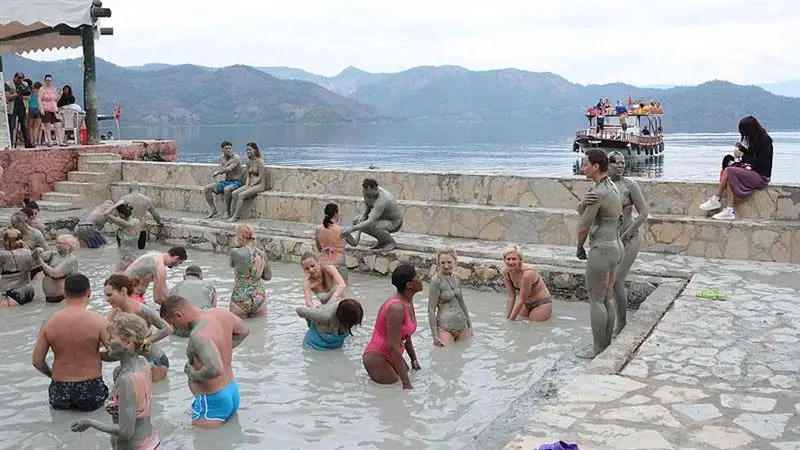 Enjoy the Plateau and the Hot Springs Together: Rize Thermal Springs
The Black Sea area is renowned for its natural beauty and plateaus, as well as its natural water resources and thermal facilities. Rize stands out in particular. The Ayder Plateau and the Ikizdere Valley are two particularly notable areas in Rize. Ikizdere Valley's 72-degree hot spring water contains over 4,500 different minerals, making it one of the best thermal waters in the world. Sports injuries, chronic back pain, joint and stress disorders, and neurologic complications are just some of the conditions that may benefit from a dip in the Ikizdere waters. Those suffering from rheumatism or joint pain often seek out the clear, odorless, and colorless waters of the Ayder Plateau as an additional treatment option.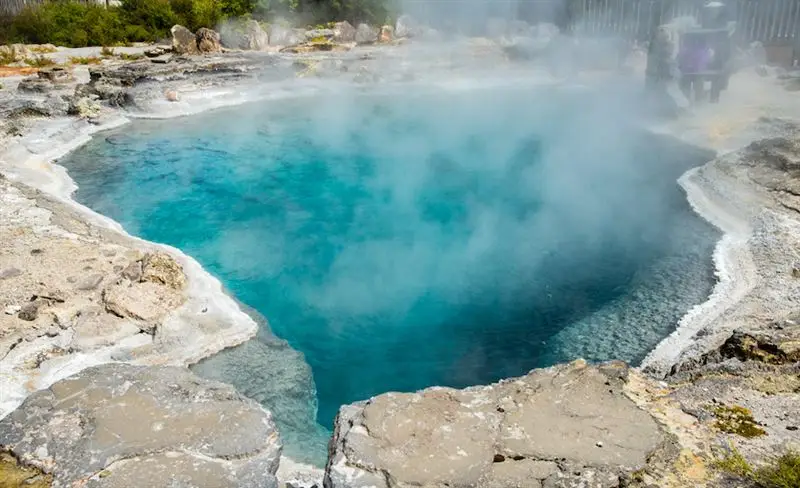 Thermal Springs in Kahramanmaras, Ilica
Ilica Thermal Springs, located about 70 km from the Kahramanmaras city center, has become a popular spa destination for both domestic and international visitors. There is a widespread belief that the healing waters of the Ilica Hot Springs can help treat everything from rheumatic diseases and ulcers to those of the skin and respiratory system. The "Asthma Caves" are located close to Kisik Valley, and locals believe they can alleviate the symptoms of asthma and bronchitis. In addition to the world-famous Ilica Thermal Springs, Kahramanmaras is also home to the Dongele Hot Springs, Ekinozu Springs, and Goksun Buyukkizilcik Spring, all of which are popular places for spa tourism.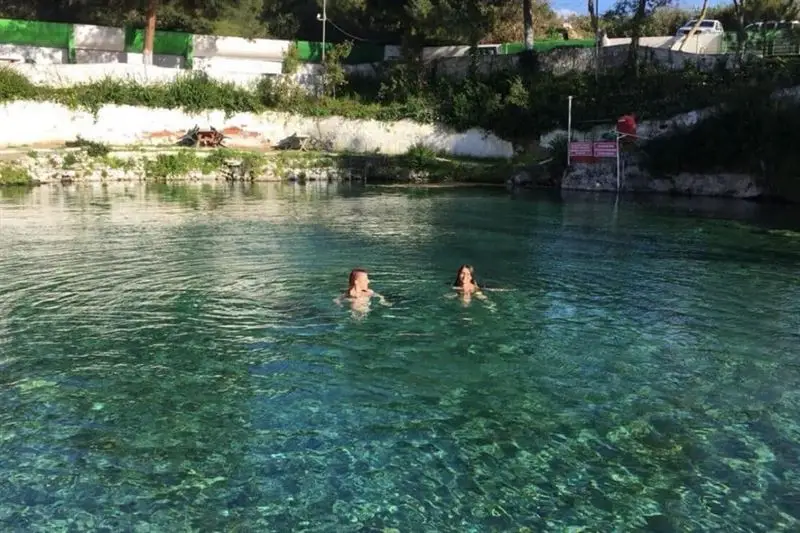 Hatay Thermal Springs: Erzin Basbasi Thermal Springs
Hatay, Turkey, is not only a popular vacation spot for foodies but also a thriving hub for thermal health travelers. Erzin Hot Springs, located in the Baslamis village of Erzin, is the most well-known spa in the region. The hot water and healing mineral waters ostensibly seeping out of the rocks are said to be helpful for a variety of disorders. The bromide and carbon dioxide in the waters make them bitter and slightly salty. Hacamat Hot Springs, Reyhanli Hamam, Kisecik Village Healing Waters, and Alaattin Village Thermal Waters are just a few of the other thermal tourism centers in Hatay.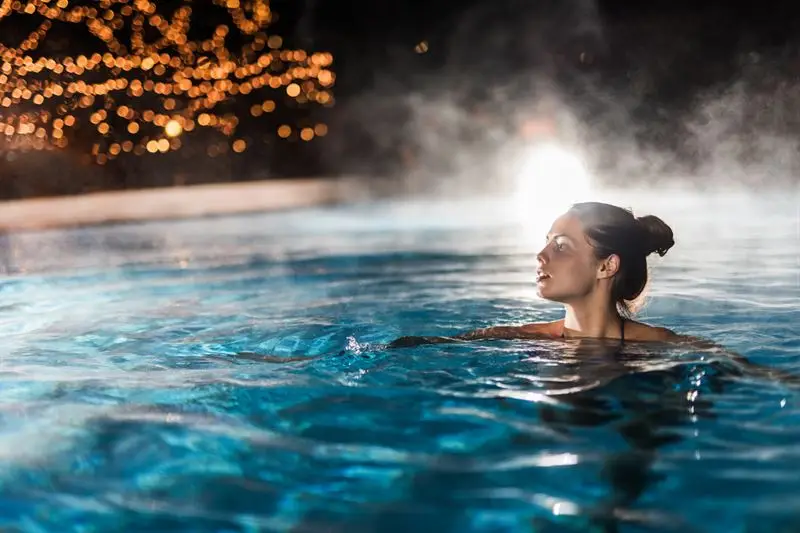 Yoncali Thermal Springs: Kutahya's Hot Springs
When it comes to wellness and thermal travel in Turkey, Kutahya is a major destination. According to the announcement made by the Council of Ministers, nine of the 73 thermal tourism centers are located in Kutahya. Yoncali Thermal Springs, located about 15 kilometers outside of the city, has excellent infrastructure for thermal tourism. Scientists have found that the 42-degree waters help patients with rheumatic and neurological disorders. Thousands of people visit Kutahya's thermal centers each year in search of rest and rejuvenation. Popular destinations include Ilica, Gediz Murat Mountain, Gediz Ilicasu, Simav Eynal, Simav Nasa, Emet Dereli, Tavsanli Gobel, and Hisarcik Esire.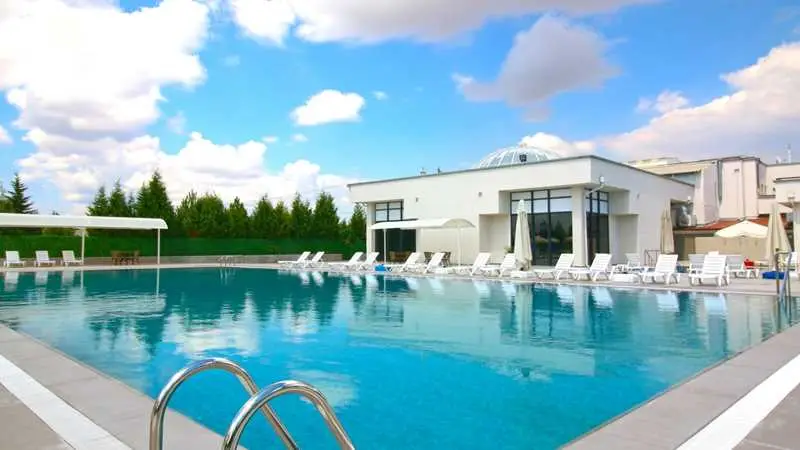 Please Note: This blog is meant solely for advertising purposes, so any claims made about the efficacy of the thermal spas featured here should be taken with a grain of salt. The efficacy of thermal water healing has not been scientifically established, so it is classified as an alternative treatment method. We advise you to seek medical advice for any conditions you may be experiencing.