Places to Visit in Bursa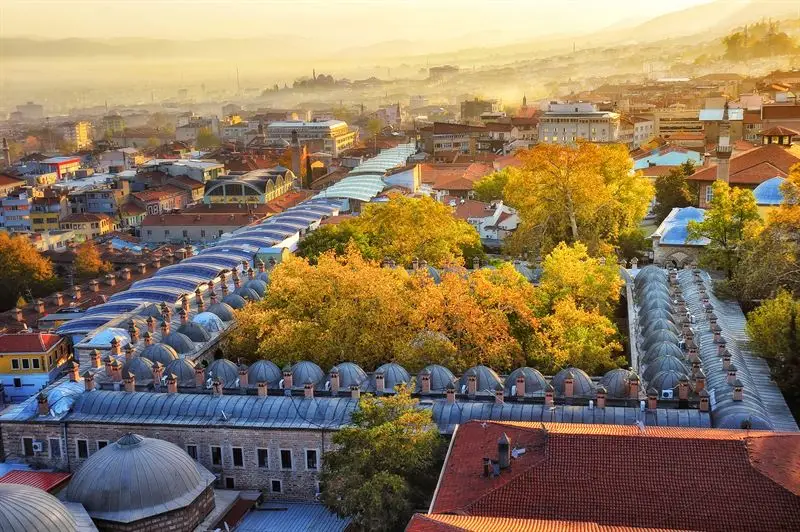 We'd like you to give some quick consideration to the sort of trip you envision yourself taking. The past, the outdoors, fun pursuits, or tasty treats? We have a suggestion for a remarkably generous itinerary that zips them all into one neat little package. That's right, I'm referring to the beautiful and environmentally conscious city of Bursa. A weekend getaway for Istanbul residents, a skier must-see, and the only place to get Iskender KebabWe're so excited to share Bursa with you because we know you'll love it here. Is it then time to begin?
Tourists can get the best of all worlds in Bursa, thanks to the city's rich history, delicious cuisine, and beautiful scenery. You can come here for a long vacation or a short weekend getaway and never have a dull moment. Let's just say that when hunger strikes in Bursa, you'll be very perplexed. You may first think, "We can go to eat Iskender kebab!" but the cuisine of Bursa is surprisingly varied, and, trust us, every dish is delicious.
What about beginning your exploration of the once capital of the Ottoman Empire with a look at the Bursa attractions that make this city so special?
Time Machine: Bursa's Historic Attractions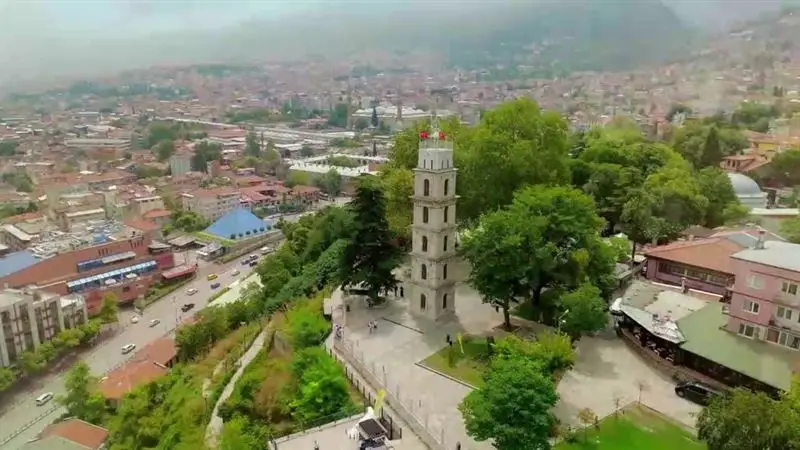 Bursa is a city where history flows from every corner and time seems to have stopped, bearing the imprints of great empires like Rome, Byzantium, and the Ottomans. So, if you are interested in the past, you won't be let down by Bursa's historical sites.
Bursa Grand Mosque
When thinking of Bursa's must-see attractions, the first building that likely comes to mind is the city's iconic Grand Mosque. The Grand Mosque was constructed between the years 1396 and 1400, and it displays architectural features typical of the Seljuk and Ottoman periods. The mosque's minbar, which is carved from walnut wood and engraved with the Milky Way Galaxy, is its most eye-catching feature. The Grand Mosque, which towers over the city with its two minarets, is a must-see for both this fascinating feature and the entrancing atmosphere inside.
The Koza Han and the Surrounding Caravansarai Area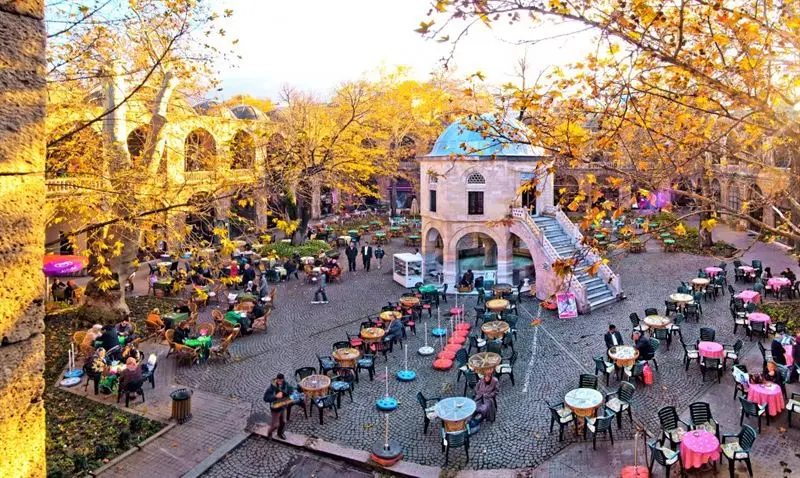 Bursa is home to numerous caravanserai. The Silk Road trade was the original inspiration for these caravansaries. It is common knowledge that the finest silk comes from Bursa, which is located along this trade route. Koza Han, the most well-known of Bursa's caravansaries, was constructed to house merchants along the Silk Road. Modern-day visitors to Koza Han, now a marketplace, can unwind with a cup of tea or Turkish coffee in the garden after a day of shopping.
Not only is Koza Han a fantastic destination, but so are the nearby caravanserais of Fidan Han, Geyve Han, Emir Han, and Balibey Han.
The Green Mosque and the Green Tomb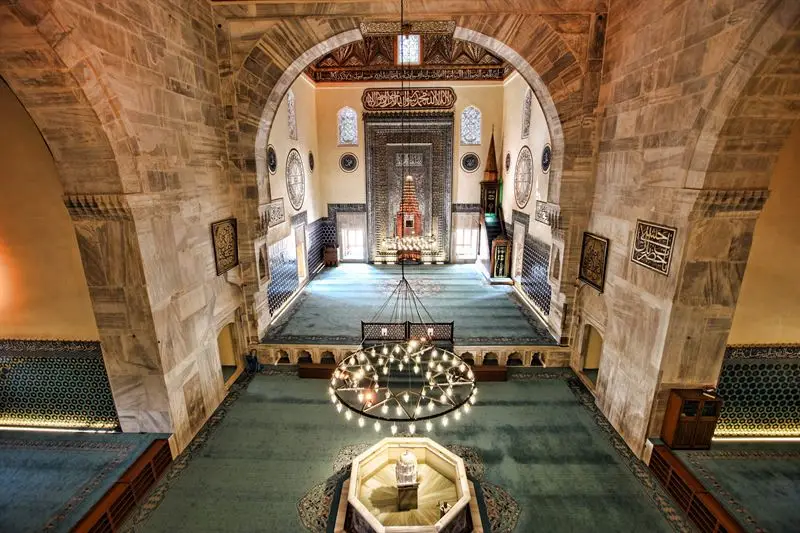 Buildings that have become icons and are integral to a city's identity are a common feature of any metropolis. While touring Bursa's historical sites, you can't help but notice two buildings that have this characteristic.
Are you familiar with the history of Bursa, Turkey, and why it was given the green adjective? There is a lot of greenery in Bursa, but the Green Mosque and the Green Tomb are the primary reasons why the city is known as "Green Bursa." The historic Green Mosque's one-of-a-kind tile work makes it a truly remarkable place of worship.
The Green Mosque is one of Bursa's most recognizable landmarks, but the Green Tomb, located just across the street, is just as iconic. One thing that sets this tomb apart from others of its kind in Ottoman architecture is the fact that its entire wall is tiled.
Bursa is known as the "city of saints," and in addition to the tombs, it also has many modern social complexes. While in town, make sure to stop by the must-see Emir Sultan Mosque and Social Complex and the equally impressive Muradiye Social Complex.
Tophane Clock Tower and Tombs of Osman Ghazi and Orhan Ghazi
Let's start by making our way to Tophane Park, the most popular attraction in all of Bursa. The magnificent Tophane Clock Tower, which is 65 meters in length and has six stories, can be seen here. The tombs of Osman Ghazi and Orhan Ghazi are in the same park as the historical tower, so after you've climbed it and admired Bursa from above once more (and taken some stunning photos), you can pay your respects to the two great sultans. Bursa Castle, also in Tophane, is one of the city's oldest tourist attractions and a living witness to its development.
An Overview of the Irgandi Bridge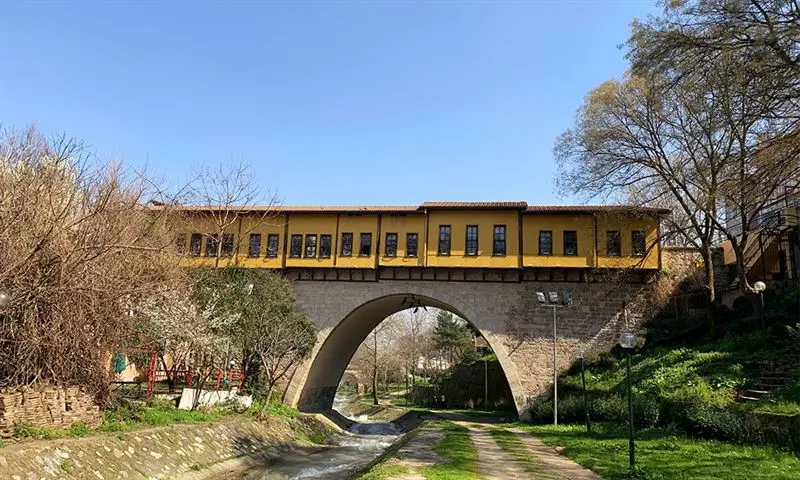 Irgandi Bridge, proving the adage that "the oldies are the goodies," has withstood a major earthquake and bombing during the Independence War. This historic bridge is located in the Yildirim neighborhood of Bursa, and while it may look similar to other bridges from a distance, it is set apart by a key feature. Traditional handicrafts are displayed in a marketplace atop the Bursa Irgandi Bridge. Bridges around the globe are numbered, and some of them even serve as marketplaces. Be sure to stop by this one-of-a-kind bridge on your explorations of Bursa and snap plenty of pictures!
Worth Seeing: The Museums of Bursa
This city is practically a cultural and historical fountainhead! Therefore, you should get a pen and paper and make a short list if visiting museums is high on your list of things to do in Bursa. because there are so many excellent museums in the area. A fun place to start your trip is the Bursa Karagoz Museum, which showcases artifacts related to the city's famous Karagoz theater. Then, Bursa is home to Turkey's only automobile museum, the Tofas Museum of Cars and Anatolian Carriages. The Hunkar Mansion Museum, the Bursa Conquest Museum, the Bursa City Museum, the Bursa Migration History Museum, and the Merinos Energy Museum are also must-sees while in Bursa.
The Place to Enjoy Winter: Uludag Ski Centre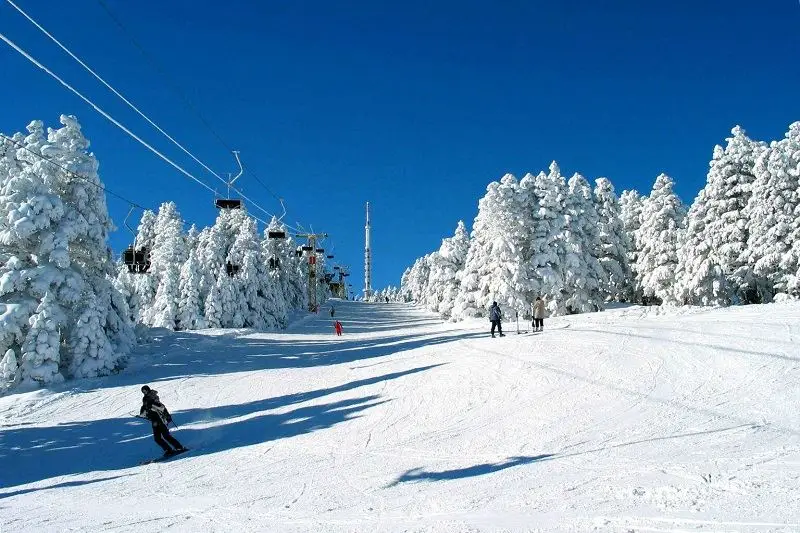 Come on, all you skiers and snowboarders, Uludag is up next! Uludag is Turkey's premier ski destination and home to the country's largest winter and nature sports complex. Uludag has 15 private and 12 official lodging facilities to house visitors during the snowy months of October through April. In addition, these resorts are home to a sizable number of Tele ski and chairlift lines. Indeed, the Uludag Ski Center doesn't offer mandatory winter sports. The magnificent walking track in Uludag National Park is perfect for long walks in the park's natural surroundings. After working up an appetite, the sausage and bread will taste even better.
Instead, getting to Bursa Uludag is a breeze. In only half an hour, you can reach the peak using the telpher system. The Telpher Line's Bursa station is easily accessible via personal vehicle or the 94 bus from Bursa Bus Terminal.
Too Many Choices, Difficult Decisions: What to Eat in Bursa?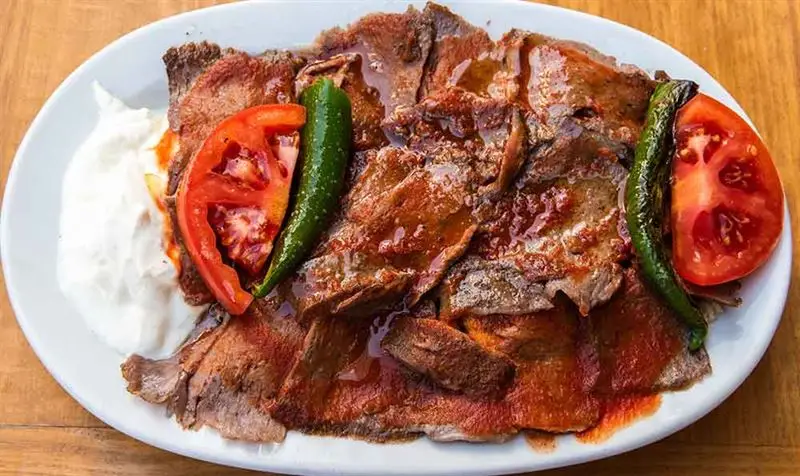 The best part is finally here! Let me forewarn you: as you read this section, you will keep muttering, "I wish I were eating now!" It's safe to assume that eating the world-famous Bursa Iskender kebab will be at the top of the agenda for any traveler to this one-of-a-kind city. In addition to the world-famous Iskender kebab, Bursa is home to many other delicious dishes.
Pita and meatballs, for instance, are real things that people in Bursa eat. At least as popular as Iskender kebab, these meatballs bring visitors to the city from all over Turkey. Along with the famous candied chestnuts, other emblematic local treats include Bursa simit, cantik pita, delicious tahini pita, and the local specialty, candied pita. In addition to these treats, the Cumalikizik Village, a relic from the Ottoman period, is worth visiting if you're in Bursa for the day and want to have a nice breakfast before heading out for the day. For the simple reason that you can expect a delicious breakfast made with a variety of regional ingredients.
Be sure to bring some Bursa candied chestnuts back as a gift for your friends and family when you return to your home city.
Before You Leave, See These Places Near Bursa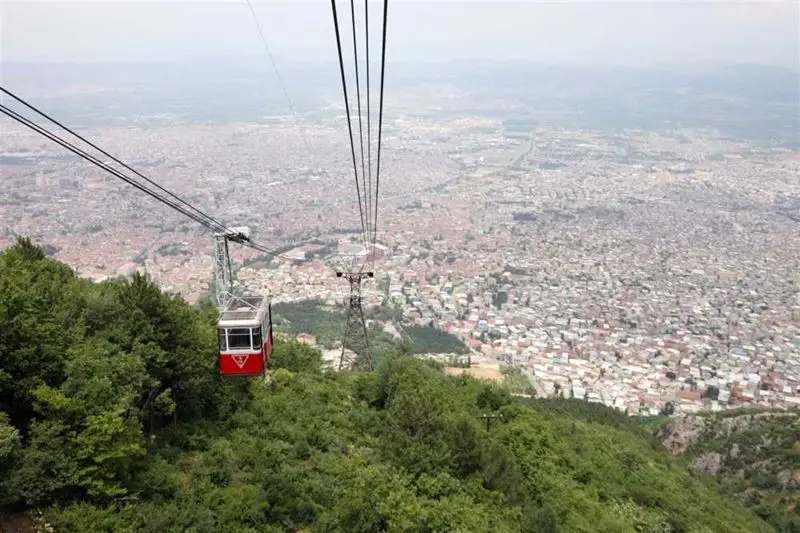 Bursa is a great starting point for travelers who want to combine several itineraries into one trip. Simply put, there are some breathtaking sights in the area. For example, if you're looking for a way to get away from the city and into some fresh sea air, you can't do much better than the charming coastal towns of Mudanya and Tirilye. In addition, Bursa's Mudanya neighborhood is home to the historically significant Mudanya Armistice House.
Golyazi, an islet on Lake Ulubat; Iznik, known for its historical sites and lake; Suuctu Waterfall, a genuine natural wonder; Soganli Botanical Park; and the Inkaya (Grand) Plane Tree, an ancient specimen estimated to be over 600 years old and located on the Uludag road, are just a few of the many attractions in and around Bursa that you simply must see during your stay.
Accommodation Options in Bursa
Bursa's central districts of Osmangazi, Nilufer, and Cekirge are home to a variety of hotels and hostels, making them ideal locations for visitors intent on seeing the city's sights. The thermal hotels in the Cekirge neighborhood are a great option, especially if you're planning a winter getaway. Uludag is the obvious place to stay for those interested in winter sports or a vacation in the great outdoors.
Luxury Tours of Turkey
Ι Luxury Turkey Tour Package Ι Luxury Istanbul and Cappadocia Tour Ι Luxury Cappadocia Tour from Istanbul Ι Luxury Discover Turkey Tour Package Ι Luxury Istanbul and Ephesus Tour Ι Luxury Istanbul and Bodrum Tour Ι Luxury Istanbul Ephesus Pamukkale Tour Ι Luxury Discover Turkey Tour Ι Luxury Istanbul Tour Package Ι Luxury Discover Istanbul Tour Ι Luxury Istanbul and Antalya Tour Ι Luxury Istanbul Tour Ι
Luxury Turkey Travel Services
Ι Luxury Turkey Travel Services Ι Luxury Airport Transfer in Turkey Ι Luxury Istanbul Chauffeured Car Service Ι Tour Guide in Turkey Ι Istanbul Helicopter Tour Service Ι Luxury Istanbul Yacht and Charter Service Ι Turkey Private Jet Flight Service Ι
Luxury Daily Turkey Tours
Ι Luxury Daily Turkey Tours Ι Luxury Istanbul Old City Tour Ι Luxury Istanbul Bosphorus Cruise Ι Luxury Princes Island Tour Ι Luxury Self Guided Tour Istanbul Ι Luxury Cappadocia Tour from Istanbul Ι Luxury Ephesus Tour from Istanbul Ι