National Parks And Nature Parks In Turkey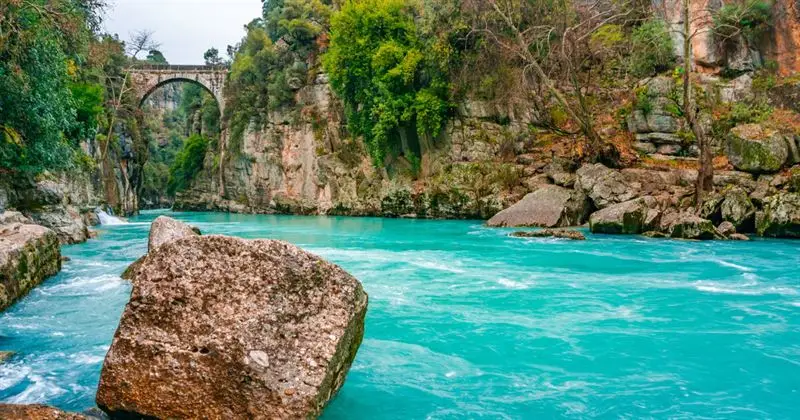 Nature Parks and National Parks
These national and nature parks in Turkey are home to some of the country's most breathtaking scenery, including canyons so deep they will leave you in awe of Mother Nature and mountain peaks so exquisitely decorated by human hands. To get a feel for what Turkish national parks and nature preserves have to offer, keep reading to the end of the article.
Aladaglar National Park (Aladağlar Milli Parki)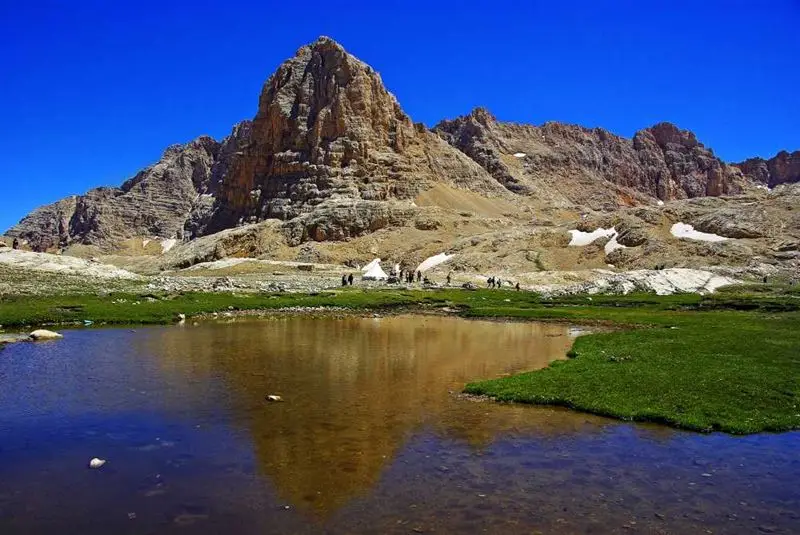 The vast area, which stretches from Kayseri Province to Adana Province and is close to the Anti-Taurus Mountains (Aladaglar in Turkish), is perfect for camping, hiking, and other outdoor pursuits. The mountain features both single-pitch and multi-pitch routes, and its beds of limestone are ideal for beginners to rock climb. Visit this national park between the first weeks of June and the end of September if you're interested in rock climbing.
Aladaglar National Park is great for campers, hikers, and trekkers in addition to its many rock-climbing opportunities. Whether you prefer a campsite surrounded by dense forest or one surrounded by alpine plants, you'll find something to your liking in this park. Camping in tents is allowed in the designated areas, and photographers should bring their gear with them.
Lake Beysehir National Park (Beyşehir Gölü Milli Parki)
Lake Beysehir (in Turkish), located in the Turkish city of Konya, is a vital habitat for more than 16 species of freshwater fish and 150 plant species. Also, the lake is home to a few avian species that can only be found there.
Trekking, hiking, and mountain biking are all fantastic activities that can be enjoyed along the lakeshore. It's possible that you'd be interested in one of the designated campgrounds. You are welcome to pitch your tent in designated areas, though many tourists opt for caravan parks instead. Some of the best views in the area can be found in picnic areas. Even though the lake is a slice of heaven on earth at any time of year, the best time to visit is between May and October.
Mount Nemrut National Park (Nemrut Dağı Milli Parki)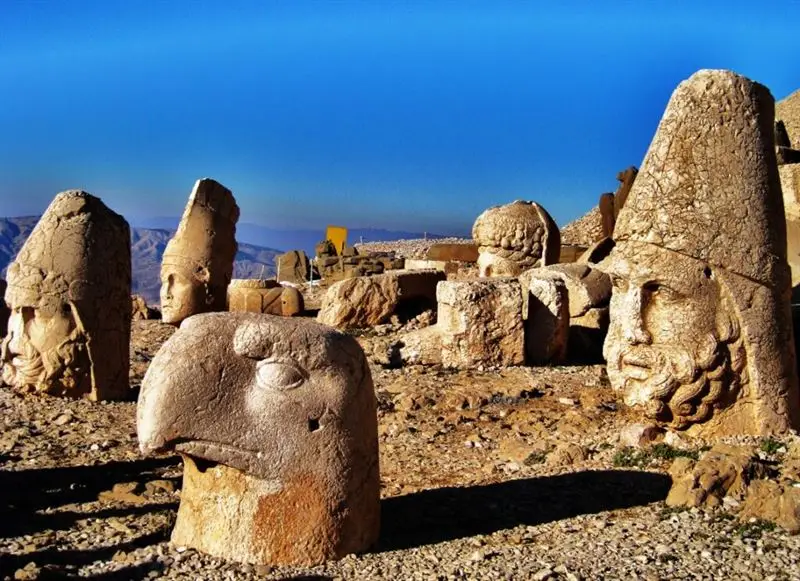 Adiyaman National Park, in Turkey, is home to a stunning World Heritage Site: the Mausoleum of Antiochus I (69–34 BCE). The statues you see above were carved out of the mountainside, and they point to a history so rich that they will enchant you. To guarantee the preservation of this cultural treasure, a national park was established; today, it is one of Turkey's most popular tourist destinations. The area is great for camping, trekking, and hiking, and it also makes a great detour for tourists. Seeing the sun rise and set over the mountain from the mausoleum is an experience not to be missed.
Goreme National Park (Göreme Milli Parki)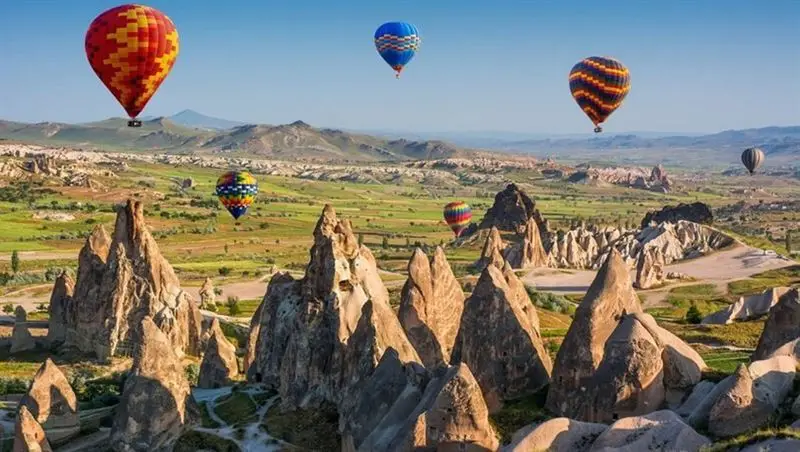 In Goreme's Goreme National Park (Goreme Milli Parki), in Kapadokya, several rock formations are both natural wonders and historical relics. Fairy chimneys, rock churches, monasteries, and underground cities, whether sculpted by man or nature, open their doors to throngs of visitors. Together, they give the area an ethereal vibe that you can't afford to miss. The best way to take in this breathtaking scenery, though, is from above in a hot air balloon.
Since 2012, UNESCO has recognized Goreme National Park and the Rock Sites of Kapadokya as World Heritage Sites. The park is close to the Goreme Open-Air Museum, which is 4 kilometers east of the town and may be of interest to you.
Koprulu Canyon National Park (Köprülü Kanyon Milli Parki)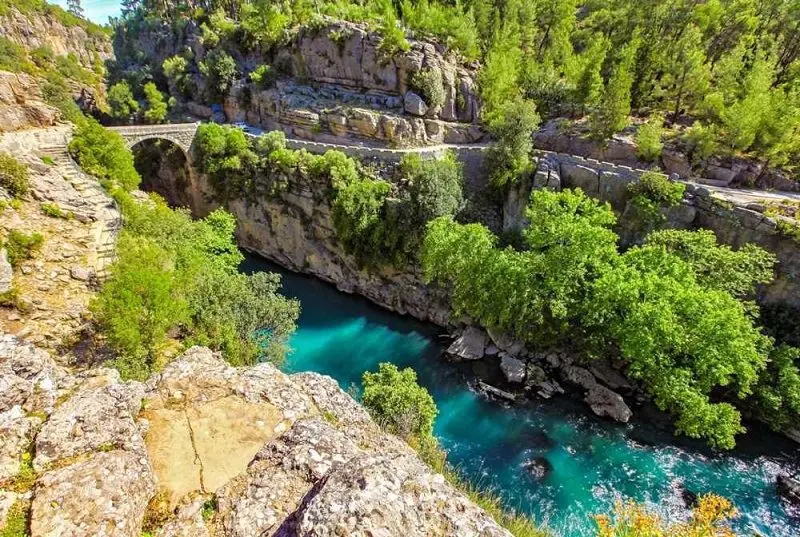 The stunning Koprulu Canyon is the inspiration for the name of the national park that bears the same name. The park in Antalya's Manavgat neighborhood is famous for its excellent trout. A wide variety of excellent eateries can be found in the region, and many of them serve this native species of fish. It's worth noting that there's a bridge close by that you should check out: the Oluklu Bridge. Although the park is most popular for swimming, hiking, and trekking, there are many areas where you can enjoy a wide range of other outdoor activities and water sports as well.
Yedigoller National Park (Yedigöller Milli Parki)
Yedigoller, which translates to "seven lakes," is the location of seven bodies of water that are thought to have been created by landslides. It is one of the most popular camping destinations in Turkey and is known for its breathtaking scenery at any time of year. Its visual composition is made up of numerous tree species, all of which exhibit seasonal leaf coloration. All of these elements come together to form a picturesque scene, so be sure to bring your camera with you if you plan on visiting the park.
Uludag National Park (Uludağ Milli Parki)
Uludag National Park sits atop the eponymous mountain, which is home to some of the best ski resorts in Turkey. Almost any kind of winter sport you can think of is possible on Uludag, which rises to an altitude of over 2,000 meters. Even in the warmer months, the park is swarmed by visitors who come to hike or camp among the park's unparalleled flora and fauna. The mountain is in Bursa, not far from Istanbul, and there are many Ottoman sites in the area that you can visit as part of your trip.
Lake Abant Nature Park (Abant Gölü Tabiat Parki)
The freshwater lake of the same name in Turkey's Bolu Province is the inspiration for the park's name, Lake Abant Nature Park. After a massive landslide created the lake, it quickly became a popular destination for outdoor enthusiasts. The park's attractive landscape, expansive woodlands, and proximity to major cities in Turkey have made it a popular destination for day trips. The lake's namesake, the Abant trout, is a subspecies of trout found only in this lake, and the lake's shores are home to many hotels, amenities, and services.
You can also enjoy the outdoors at the nearby Golcuk Nature Park.
Lake Bafa Nature Park (Bafa Golu Tabiat Parki)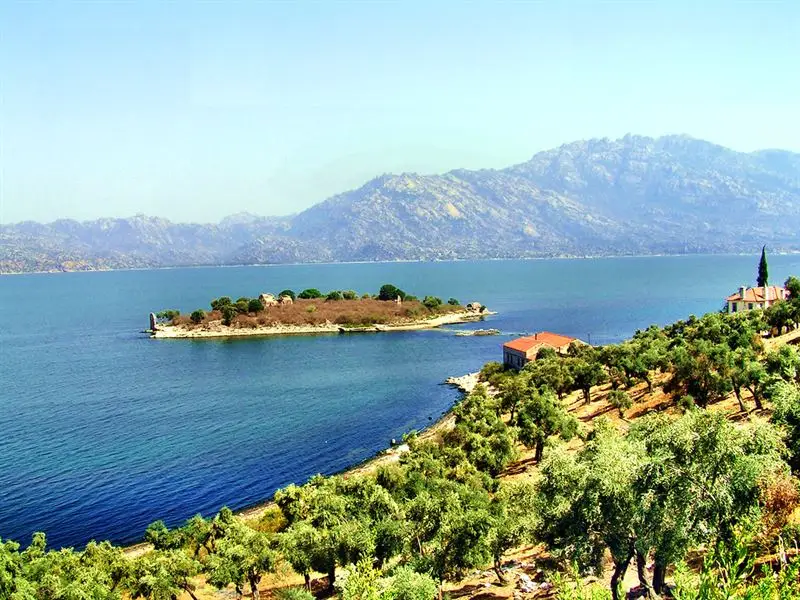 From the moment you step foot in Lake Bafa Nature Park, you'll know you're in the presence of something truly unique. Located in southwestern Turkey, Lake Bafa (Bafa Golu) is shared by the provinces of Mugla and Aydin, specifically the Soke district of the latter. Lake Bafa Nature Park is the official name for the protected lake area. One of the most significant bird sanctuaries in Turkey can be found there today. Migratory birds are known to stay and breed on the western coast of Lake Bafa, which looks out over the Balat plain, in the fall and spring. The lake itself is beautiful to look at, and it also serves as a great location for outdoor activities like walking, hiking, and watching birds.
Luxury Tours of Turkey
Ι Luxury Turkey Tour Package Ι Luxury Istanbul and Cappadocia Tour Ι Luxury Cappadocia Tour from Istanbul Ι Luxury Discover Turkey Tour Package Ι Luxury Istanbul and Ephesus Tour Ι Luxury Istanbul and Bodrum Tour Ι Luxury Istanbul Ephesus Pamukkale Tour Ι Luxury Discover Turkey Tour Ι Luxury Istanbul Tour Package Ι Luxury Discover Istanbul Tour Ι Luxury Istanbul and Antalya Tour Ι Luxury Istanbul Tour Ι
Luxury Turkey Travel Services
Ι Luxury Turkey Travel Services Ι Luxury Airport Transfer in Turkey Ι Luxury Istanbul Chauffeured Car Service Ι Tour Guide in Turkey Ι Istanbul Helicopter Tour Service Ι Luxury Istanbul Yacht and Charter Service Ι Turkey Private Jet Flight Service Ι
Luxury Daily Turkey Tours
Ι Luxury Daily Turkey Tours Ι Luxury Istanbul Old City Tour Ι Luxury Istanbul Bosphorus Cruise Ι Luxury Princes Island Tour Ι Luxury Self Guided Tour Istanbul Ι Luxury Cappadocia Tour from Istanbul Ι Luxury Ephesus Tour from Istanbul Ι