2 Days in Cappadocia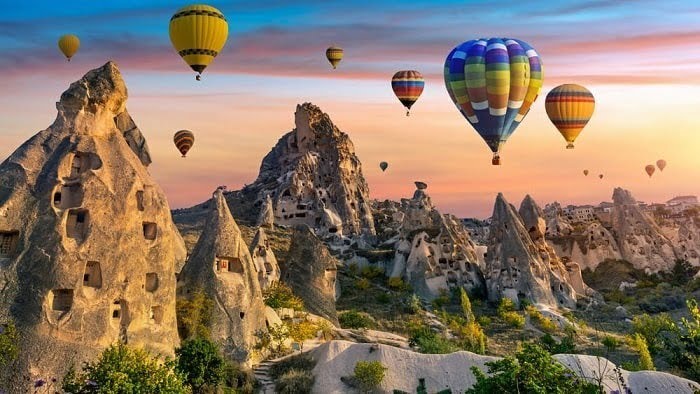 2 Days Tour in Cappadocia
Just 48 hours in Cappadocia
Cappadocia has so much to offer in the way of history, adventure, fantastic tastes, and breathtaking scenery that it can be challenging to narrow down your options to just one. Still, if you want to plan a weekend getaway or honeymoon that will last a lifetime, we can assist you.
It is commonly recommended that one eat a hearty breakfast before beginning their day.
If you want to see Cappadocia's famous fairy chimneys and other magical landscape features in the light of the rising sun, you should either get up early and see them for yourself or hop on one of the hot-air balloons, both of which are available in the area. As dawn breaks, the sun's rays will dance magically across the landscape, captivating anyone lucky enough to witness it.
Enjoy a hearty Turkish breakfast as a reward after this visual feast. Afterward, you'll be prepared to explore Cappadocia thoroughly.
Among the best places to start is Uchisar Castle, which offers the best panoramic view of Cappadocia. You can see some of the most popular tourist destinations, including Goreme, Avanos, Cavusin, Ortahisar, and Pigeon Valley, from the top of this massive natural castle.
Goreme Open-Air Museum is up next on the itinerary. The museum's carved churches from the earliest periods of Christianity have earned it a spot on the UNESCO World Heritage List since 1985. There are many relics from the monasteries still standing, including biblical frescoes that date back more than 1,600 years. Take time to stop by the churches in Karanlik and Tokali. To the best of my knowledge, these churches are the best preserved in the Goreme Open-Air Museum.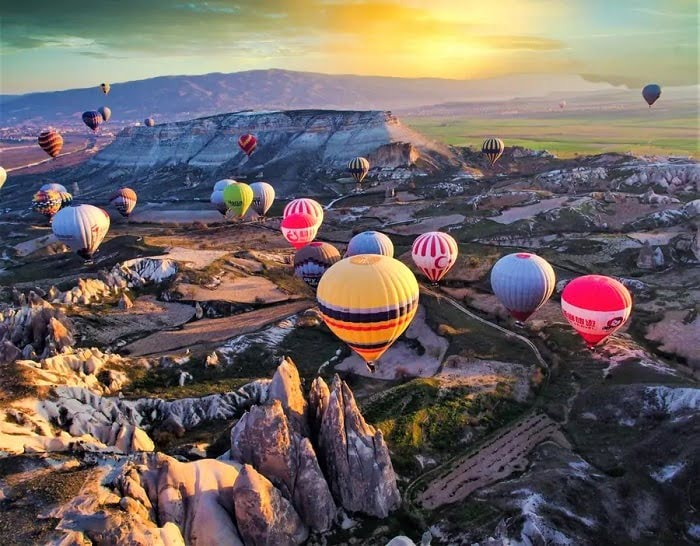 The lunch menu at Avanos features a variety of delicious regional dishes. Delicious local wines, halva, pumpkin desserts, halva, beans, and kebabs cooked in clay pots There is not enough room for us to describe every delicious possibility. Following lunch, guests can stop by a nearby pottery studio to pick out a unique keepsake.
The facility also encourages visitors to try their hands at pottery-making.
Then you should go to Pasabaglari, also known as the Valley of the Monks. There are some beautiful fairy chimneys in this area, including a chapel and rectory dedicated to St. Simeon.
With its three valleys, Zelve was a major settlement between the 9th and 13th centuries, making it a great place to practice your faith. Uzumlu and Balikli Churches are also well-known landmarks in the area.
You can see even more fairy chimneys in Devrent Valley.
Animal-like in shape, the sun will cast beautiful shadows on them.
The clock is ticking down to the end of your first day. Feeling exhausted from all of the new sights and sounds, you're ready to take in the sunset from your hotel's restaurant before calling it a night. You're in for another fantastic day tomorrow.
Urgup will be the first stop on your second day's journey. The "Three Beauties" are the most well-known examples of fairy chimneys. During the Byzantine era, the city of Urgup was known as Osiana or Assiana; during the Seljuk and Ottoman periods, it was known as Bashisar and Burgur Castle.
Cappadocia in 2 Days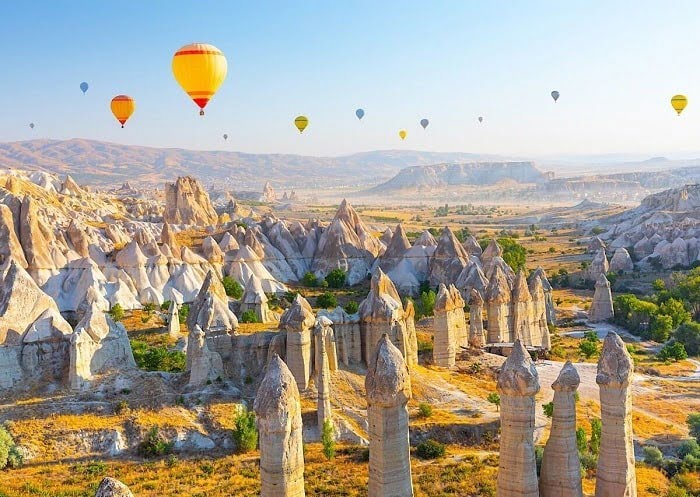 Besides being a castle, Ortahisar Castle in Urgup is essentially a gigantic fairy chimney. It was the Hittites, around 1500 B.C., who established this settlement. Even so, there is a wealth of historic buildings in the vicinity of the castle that will transport you back in time.
Mustafapasa Village is a great location from which to explore such buildings as the Hagia Nicholas Monastery, the Bebek Museum, and the Constantine Eleni Church.
Following a filling lunch, during which you can sample some of the flavors and dishes that you may have missed at the previous day's feast, you will be ready to continue exploring Cappadocia. Red Valley is a great place to go trekking or horseback riding, but that's just one of many options.
Delicious pumpkins, grapes, apples, pears, apricots, and more are grown in the rich soil of Cappadocia. Some of these grapes are used to make tender regional wines. Small, artisanal wineries in Cappadocia produce Cappadocian wines, which can be visited if interested.
One can choose from a wide variety of alternatives.
Cappadocia Underground Cities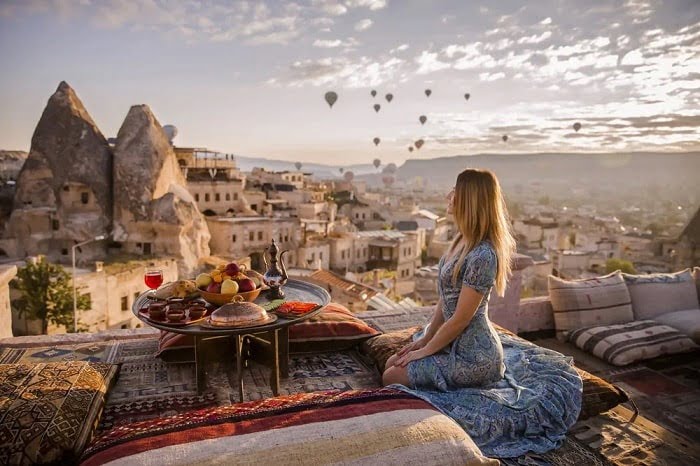 The Cappadocian underground cities are something you simply must see. There are nearly 300 underground cities in the area, but given the constraints of your schedule, Kaymakli and Derinkuyu are two excellent choices.
Since the history of the underground cities is so long, no one knows who the first settlers and builders were. It is speculated that they were built due to epidemics, severe weather, military transfers, early Christians seeking refuge, and so on.
Barns, storage areas, fermentation chambers, churches, tunnels, kitchens, and even graves are just some of the many magnificent shelters available to humans.
Sadly, your fairy tale is ending now. After taking in all of Cappadocia's sights, sounds, and tastes, it's time to relax and recharge. I hope you have a pleasant trip home and a good night's sleep before we meet again soon.
Tours in Cappadocia
Ι Luxury Turkey Tour Package Ι Luxury Istanbul and Cappadocia Tour Ι
Ι Luxury Cappadocia Tour from Istanbul Ι
Attractions in Cappadocia
Ι Cappadocia Ι Cavusin Ι
Ι Uchisar Castle Ι Kaymakli Underground City Ι Pigeon Valley Ι